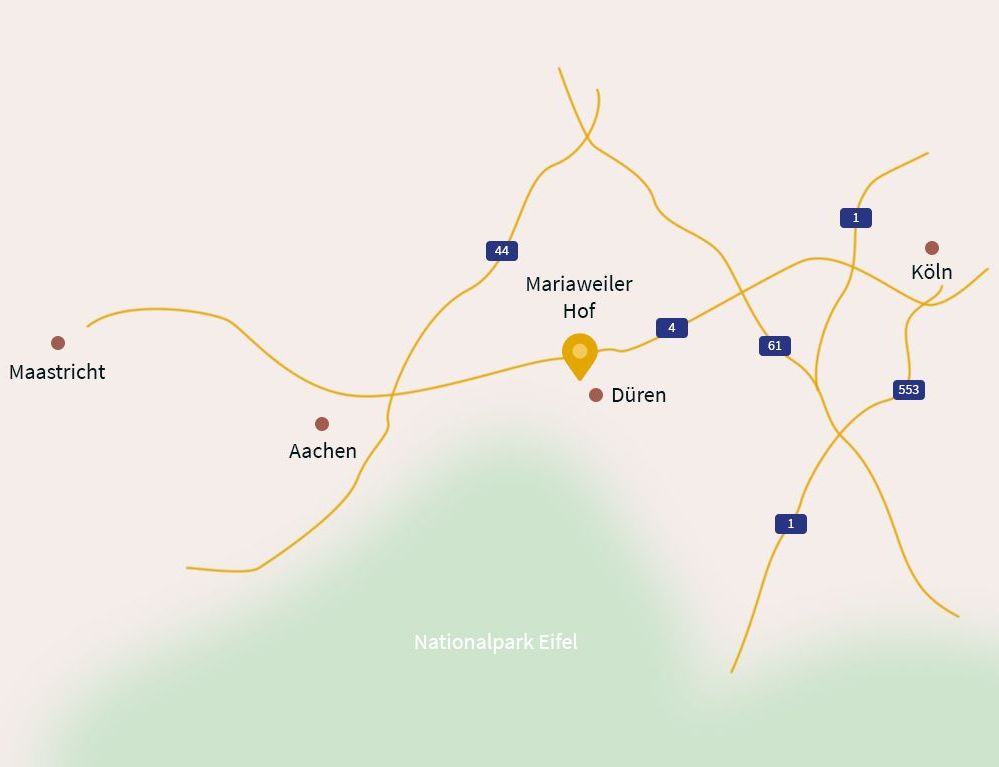 The "Hotel Mariaweiler Hof" is situated in the West of the district city Duren in North Rhine-Westphalia, only a few minutes away from the federal motorway number 4, exit Duren.

The state roads number 56 and 264 are nearby as well, connecting the city with the adjoining villages and the industrial estates with the federal motorway.

The distance between the center of town including the regional train station and the hotel is only 4 kilometers, just about 10 minutes by bus or taxi to reach at low cost.

The closest airport "Cologne / Bonn" is 60 kilometers away and travelling to the cities of Aachen or Cologne does not take longer than 45 minutes due to the good train connection. The research center in Julich or the first villages of the recreation area "Eifel" is only 20 minutes away by car.